Reading at home
There are many ways that you can keep your children reading at home during school closures. Here are some of the free resources that are currently being offered.
Did you know that you can join Manchester Libraries online? Children and adults are able to borrow a wide selection of e-books and e-audio books online for free. Manchester Libraries also offer online reading groups, author and cultural events.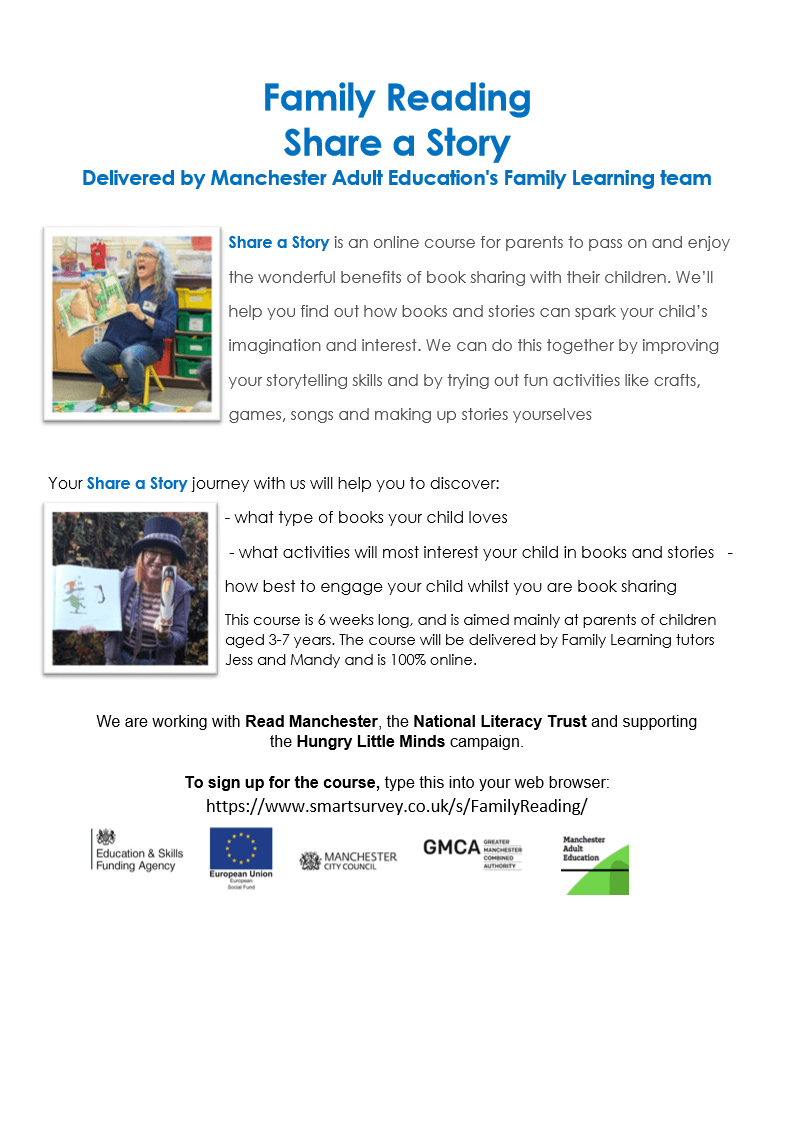 Family Zone
Family Zone is full of free activities and ideas to keep your child busy at home, whilst also benefiting their reading, writing and language development. Please click on the link below for more information
Children's Digital Magazines
No need to go out to pick up your favourite magazine. Read full digital copies for free from your computer, smartphone or tablet via the app. Magazines include Horrible Histories, 3D World, Match of the Day and many more. Borrow an unlimited number of magazines to keep forever or delete when you want. Register here with your library card or if you don't have one, get a temporary one here which you can use.
Free Audio Books
To access free audio books in 6 different languages please click on the link https://stories.audible.com/start-listen
To download the myON Parent Guide please click on the download button below.
Oxford Owl
Help your young child learn to read, and love to read, with our eBook library, containing over 100 free eBooks. Our eBooks have been developed for children aged 3–11, to teach them to read using phonics.
As well as much-loved characters such as Biff, Chip and Kipper and Winnie the Witch, you'll also find some great non-fiction eBooks to help your child explore their world.
https://home.oxfordowl.co.uk/books/free-ebooks/
Borrowbox
You can download e-books and e-audio books for free from Borrowbox with your Manchester Library card! Click on the link below.
If you are not a member of Manchester Libraries, click on the link below to join. Register, then use the temporary library number you are given when opening up their site.
Alternatively, join Salford Libraries - see below for a 'How to' guide.