Miss Miller and Miss Gormley

Welcome to the Year 6 class page, scroll down to find the home learning tasks.
Important Reminders
Homework
Homework will be given out on a Friday and is expected to be back in by the following Tuesday. Homework is important because it improves your memory. It also allows you to extend your learning by applying it to new situations!
P.E.
For this half term P.E. will fall on a Wednesday (Gym) and Friday (Outdoor Games). Please remember to bring in your P.E. kit. As we are in the colder months please make sure you bring an extra jumper and jogging pants with you.
Spellings
Spellings will be given out every Monday and you will be tested on Friday, Spelling is important because it helps to aid your reading and improve your writing.
Weekly Tasks - Tuesday 19th May - Tuesday 26th May 2020
Please work through the revision timetable and complete the 2do's on purple mash
If you want me to see any of your work, take a picture and send it to j.miller@allsaints-pri.manchester.sch.uk. I look forward to seeing how you've been doing.
Note to Parents/Carers - If children find the work on this page too difficult, feel free to check out other class pages or work from the Sunshine Room here. For parents/carers with children with SEND, please feel free to email Mrs Reed with any enquiries at j.reed@allsaints-pri.manchester.sch.uk
Introduction to the week video
Maths Worksheets (click on the link to download the lesson worksheets)
Reading - Text and Questions (uploaded below)
Water Pollution prompt sheet
Learning Links to keep you going in between the weekly tasks
Year 6 handle...the chicks!
The chicks have been in our school for a few weeks now and we decided that today (Wednesday 18th March) was a great opportunity for us to spend some time with them. Here's some pictures of us spending time with the chicks!
Year 6 celebrate...World Book Day!
On Thursday 5th March, along with the rest of the world, All Saints celebrated World Book Day. Our dress up theme this year was 'Eco' and the children came dressed in an assortment of either flowers, recycled materials or dressed in green or blue! Lois and Precious designed and made their own outfits by themselves! All week we have been looking at the book 'Here We Are' by Oliver Jeffers and we have been writing our own prospectus for Planet Earth. We also decorated our front door with our favourite class book 'Wonder' by R.J. Palacio.
Here are some quotes from the children about their favourite books:
Paige - "I like Wonder because it shows that your looks aren't as important as your personality. I also liked it because it was so funny in parts!"
Macie - "I like Murder Most Unladylike because it's always full of mysteries and I love a mystery story! Also I love it when Miss Miller reads it to us during shared read because she reads it with so much expression and makes everything more dramatic and funny!"
Lois - "I like the book 'Here We Are' because it is fascinating and special. It tells us all about earth and space. When I first heard it, it created really good imagery in my mind."
Precious - "Part of your World by Liz Braswell is my favourite book because it is a twisted tale and I enjoy books in that genre. It is also a fantasy story and I enjoy those too; it allows my imagination to run wild!"
Year 6 go... to court!
We took a trip to Greater Manchester Police Museum on 13th January. We spent the morning on a tour of the museum finding out about the history of the police force in Manchester and looking at some of the equipment that they used. Another thing we saw was the uniforms that have been worn by the police and how they have changed over time.
After we had lunch, we visited a mock court room and staged a magistrate court. The children took on roles and had to read through all of the information before acting out a realistic court scene. It was set in the 1930s and was about a young girl who had been charged for stealing some items of clothing. Some of the children formed the prosecution and the defence teams, we had 6 witnesses (including the accused) and a jury. There was also a Judge, a clerk and an Usher.
Take a look at our pictures below, can you see which parts were being played?
Year 6 become... Investigators!
On Tuesday 7th January, children came in to school to discover our classroom was a crime scene! We couldn't enter the classroom at first and had to register in the Activity Room. Eventually, we were allowed to go in and look for clues to help us solve the crime and the children also had the opportunity to ask Mr Drinkwater (our school's caretaker) some questions to find out more information. So far it has been discovered that somebody must have smashed the glass in the door, setting off an alarm, and took a laptop and stereo. Stay tuned to read our reports on this horrendous crime.
Year 6....VOTE!
On Thursday 12th December, as the rest of the country were voting for who they wanted to run the country, we held our own General Election. The voting process was explained and child friendly manifestos from each party were read out. The children then independently decided who they wanted to vote for and visited our polling station at the back of the classroom to put in their vote. We also talked about what would be in our own manifestos if we were to run for parliament!
Year 6 learn....Italian!
On Friday 22nd November All Saints celebrated European Day of Languages. Year 6 was given Italian to study and we had so much fun learning about this language! Ayomide's first language is Italian so she taught us how to pronounce the words correctly and she taught us new words and phrases in Italian before we started our activities. Throughout the morning we learnt all about Italy, matched English words and phrases to Italian words and phrases and finished off completing an Italian puzzle. Lots of other children in the class who speak two languages shared some of what they know too! We learnt an awful lot and really enjoyed the day!
Year 6 make...Periscopes!
During Science this half term, we are learning about light. One of the things that we are learning with this, is reflection! We made our own periscopes in class and would like to say a huge thank you to the parents and carers that sent cereal boxes in to school. Take a look at the pictures below.
Year 6 experience... A Viking Visitor!
On Tuesday 5th November Year 6 had a special visitor come into school to introduce the topic 'Were the Vikings victorious?' We learnt all about how Vikings lived, where they came from, what they ate, how they went to the toilet and so much more! We got to dress up up like a viking child and we wore the clothes all day. In the afternoon we got to make clay pots, a viking board game and learn how to attack as a viking with swords and shields. It was a great way to start our topic on the Vikings.
Here are some quotes about the day
"I really enjoyed the slow motion battle scene, it was so fun to be a part of!" - Mehran
"I enjoyed learning about viking women graves and how they were buried with their weapons because we think they were needed to protect their homes." - Yusuf
"I loved doing the pottery, the games and the dressing up!" - Lacey
"I enjoyed the day because I got to learn so much and got to carry some very special artifacts." - Muhammed
"I really enjoyed learning about how the vikings used to raid and how they fought in battle." - Leighton
"I enjoyed listening to all the stories and being dressed up as a viking!" - Ayomide
Year 6 read....Wonder!
In Autumn 1 our class read was Wonder by R.J. Palacio. We thoroughly enjoyed the book and were gripped every day during shared read! The book inspired our character descriptions, non chronological reports, letters and even our class assembly! Just before we broke up for half term we watched the film and we all agreed that the book was definitely better!
Accelerated Reading
Have you taken a quiz this week? Remember in Year 6 you should be reading at least 1,500 to 2,000 words per a week.
Click on the picture below to take a quiz:
News
What has been in the News this week? To watch this week's Newsround. Click on the picture below: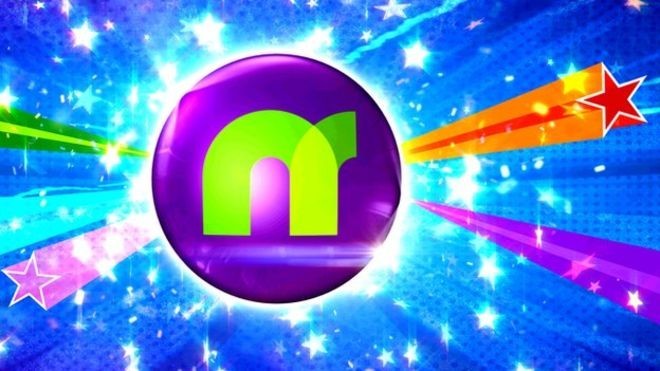 SPAG Revision
Click on the picture/ links to play SPAG games:
http://www.topmarks.co.uk/english-games/7-11-years/spelling-...
http://www.funenglishgames.com/grammargames.html
Y6 Writing
Is your writing at the Expected Standard ?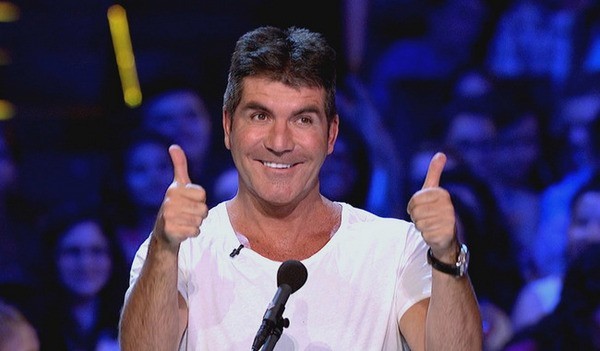 These are what we will use in class as our 'checklists' to ensure that all of our work contains the elements needed for excellent pieces of writing:
Are you including:
full range of punctuation for control (including commas, apostrophes and inverted commas )
a mixture of simple, compound and complex sentences
all types of punctuation
. , ? ! / - " " ... : ; ( )
interesting words chosen for effect
writing in clear sequenced paragraphs
key features of genre
formal and informal styles are clear
alliteration / similes / personification
joined / clear handwriting