Support for children with SEND
Hi everyone and welcome to Week 3 of Home learning. Mrs Reed/Miss Mather and Mrs Atherton are missing you all in Sunshine Room this week but we hope that you are safe and well at home.
We would love to see what you have been up and you can post and videos on the schools facebook page.
Sunshine Room Home learning tasks week beginning 6.4.2020
Please use the link below for additional daily activities on the Sunshine Room Padlet Page.
https://padlet.com/jreed131/rsau4ke3w5ea
The following ideas below are additional activities to keep you busy over the week-
Make an Easter egg garland for your window - follow the link below-

http://www.klaschoolsnorthmiamibeach.com/5-easter-crafts-for-preschoolers/
2. Make Easter themed playdough
https://pagingfunmums.com/2016/03/16/easter-themed-playdough-ideas/
This week as well as following the weekly dough disco-why don't you try some of these Easter Playdough crafts?
For the one above you can draw an Easter egg shape on card and practice making patterns and shapes on the egg.
Mrs Reed had lots of fun making cloud dough with her baby Eva this week at home. Its really good for strengthening those muscles in your hands. Follow the link below to find out how to make playdough.
https://www.youtube.com/watch?v=oAIAm6BF0fs
Once you've made it why not try it out with the 'Dough Disco' link below?
https://www.youtube.com/watch?v=KSBO8N4ctJg&list=PLtw-7Jf06an2kfRMTdYqf21GkM0YT2HaP
3. Daily Phonics-
Log into Phonics play daily to work on your phonics skills. There is lots of ideas and games to play on here. Please use the link below-
https://www.phonicsplay.co.uk/#
Practice your reading daily- there is plenty of free books on Oxford Owl-
4. Daily Maths Games-
Time table Rockstars- https://play.ttrockstars.com/ttrs/dashboard
Numbots- https://ttrockstars.com/page/covid19support
Can you make 2d shape Easter chick? Use the link below-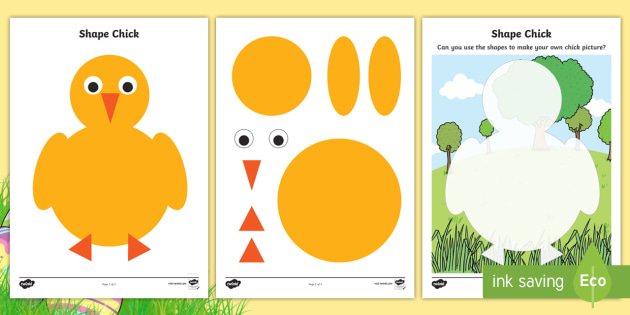 https://www.twinkl.co.uk/resource/t-t-2546559-chick-2d-shape-activity-sheets
Try out some of the activities on white rose- There is daily activities to try. If you are unsure of which year group to follow please just contact Mrs Reed on the email below.
https://whiterosemaths.com/homelearning/early-years/
5. Mindfulness activity-
Do some yoga activities at home.
https://www.gonoodle.com/good-energy-at-home-kids-games-and-videos/
Please upload any of the this work onto the schools facebook page- All Saints Primary Gorton.
We look forward to hearing from you soon. In the meantime if you need any help or support please email me- j.reed@allsaints-pri.manchester.sch.uk
Lots of love
Mrs Reed, Miss Mather and Miss Atherton
xx
This page is to support children with educational health care plans and any children that attend the school's sunshine room.
Please use the following websites to help with the continuity of learning for your child.
If you have any worries or concerns about how we will continue to support your child's individual SEND needs please feel free to ring or email Mrs Reed.
Contact Information
0161 - 223 -9325
j.reed@allsaints-pri.manchester.sch.uk
Please feel free to use the following social stories below to support your child when explaining the current health situation.