Year 2

Mrs McElwee
Happy New Year everyone! We had a fantastic Autumn Term in Year 2 and we are very excited about our new learning challenges this term. Read below to find out what we will be learning in Spring 1.
Our new topic is called 'Manchester's Magic!'. We will be finding out lots about our amazing city, Manchester and our local area in Gorton.
English
Our class text 'The Tunnel' by Anthony Browne will inspire our reading and writing this half term.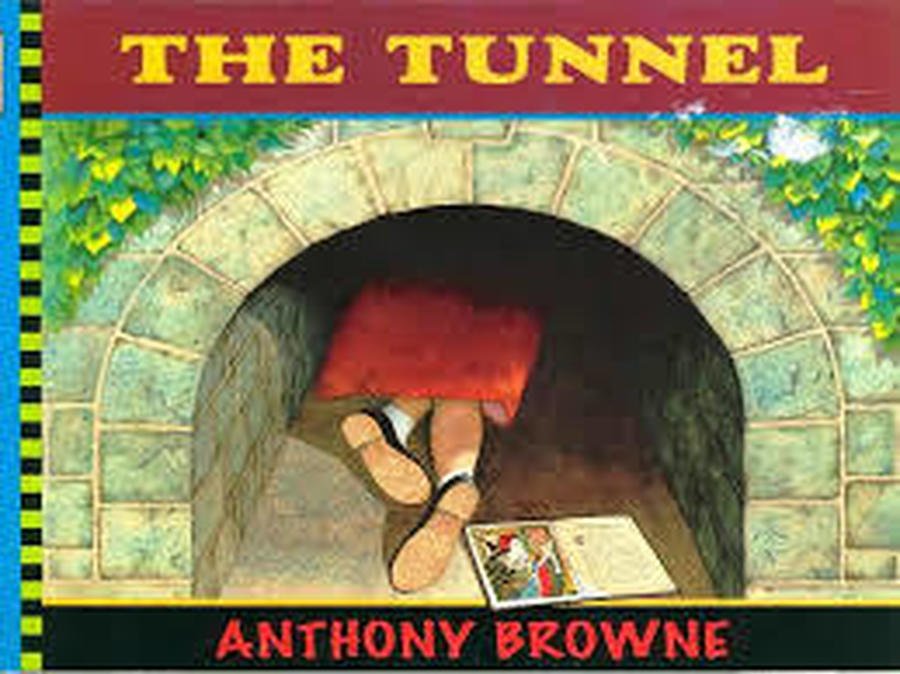 Children will read and explore the story, then write their own stories based on this. We will work on using accurate punctuation in our writing and checking to make sure it makes sense. Children will use a range of conjunctions and adjectives to ensure their writing includes lots of detail. We will also continue to work on using neat, cursive handwriting which is joined when children are ready.
Maths
This half term, we will focus on multiplication and division. We will continue to do lots of work on learning the 2, 3, 5 and 10 times tables, learning multiplication and division facts.
Children will learn about how information can be represented in graphs, tables and charts. They will collect their own data and present it in different ways.
We will also name and describe the properties of a range of 2D and 3D shapes. Can you help your child find any 2D or 3D shaps at home?
Help your child at home by counting in 2s, 3s, 5s and 10s, and by asking them to count coins, groups of objects in 2s, 3s, 5s and 10s. Try asking them to tell you the times table they are learning in reverse order!
If you have a tablet or laptop at home which your child can use, please encourage them to go on Times Tables Rockstars. Every child has a username and password to access this fantastic website. Alternatively, there's a great free website for practising times tables and number bonds.
Search for Hit the button to play.
Science
Our Science topic is called 'Which materials were used to build The Lowry Centre?' Children will learn the names of different materials and discover their properties and what they can be used for. We will ask questions such as 'Which materials are waterproof?' and 'How can we change the shape of some materials?'
Geography
This half term we will focus on our skills as geographers. Our topic is called 'What would an explorer find interesting about Manchester?' Children will learn about good places to visit in Manchester and about our local area in Gorton. They will collect data and they will make their own city maps.
Art
We will be visiting the Lowry Centre this half term, where the children will have the opportunity to see some of L.S. Lowry's paintings and work with an artist to produce their own art work in Lowry's style. In class, children will create collages in the style of 'Coming from the mill' by Lowry.
The Learning Challenges document below shows you what we are going to learn about each week this half term.
Important information
PE
Our PE days are TUESDAYS and THURSDAYS. All children should have a full PE kit, which includes a T-shirt and shorts or jogging trousers/leggings. Children will need outdoor shoes this half term as we will be doing Outdoor Games.
Please make sure that your child's name is written inside each piece of kit. Long hair must be tied back and no earrings should be worn on these days.
Homework
Homework will be sent out on Fridays. Please return homework books by the following Wednesday so it can be marked.
All children will have spellings to learn every week. They will be sent out on Mondays, and children will be tested on Fridays. Please make sure your child brings their spelling book back to school, so we can mark it and send it home in order for you to keep track of their progress. Practising spellings at home for a few minutes each day is essential, and really helps to improve children's written work. Thank you for your support at home.
Reading and Book Bags
Children need to bring their book bags to school every day. They will read regularly as part of a group or individually when possible, but reading at home is just as important.
In Year 2, children are encouraged to change their own book bags. There will not be a change over day - children will change their books when they have read them, but it is expected that this will be at least twice a week. They can change their book every day if they wish!
Please continue to read with your child at home and sign their reading record when they have read their book. Many thanks for your support.