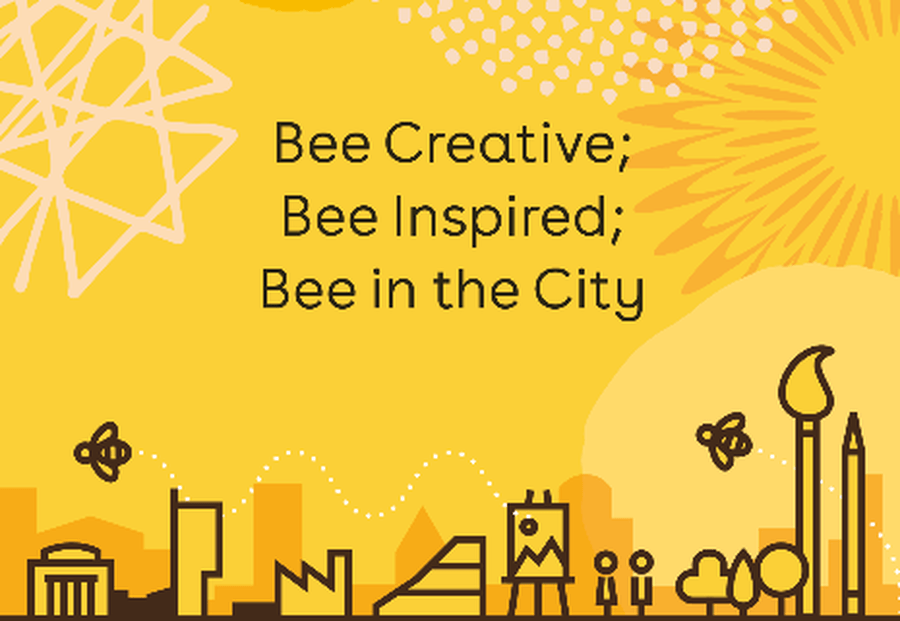 'Bee in the City'
What is 'Bee in the City'? – Wild in Art have teamed up with Manchester City Council and The Lord Mayor of Manchester's We Love MCR Charity to organise and present a spectacular art trail for everybody to enjoy.
This project will encourage pupils to explore Manchester's famous bee symbol and how it relates to the city's incredible history - past, present and even future!
Our school has decorated our own 3-D Bee as part of the citywide project, which has given our pupils the chance to develop and celebrate their individual and collective creativity.
Each child shared their design ideas and then we decided on the final design. Everyone in school has participated in decorating our 3D Bee.
You will be able to see our finished bee once it goes on display, somewhere in the city.
Details of the Art Trail can be found at http://beeinthecitymcr.co.uk/